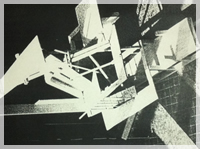 The imagery of the open door with cascading outside light fading into the montage, projects the metaphor of a community that welcomes everyone with open arms and provides many opportunities for Efik-Americans and other minorities alike in the areas of health, education and personal development.
We are poised to promote cultural awareness through our web-based Efik language tutorial for our youth and adults, and as a way of preserving our cultural heritage.
The ENA-USA fosters youth monitoring programs, provides scholarship awards to deserving students, and encourages community services that promote access to health information for personal empowerment.
We encourage both members and non-members of The Efik National Association USA Inc. to make their donations online.  This assistance will enable The ENA-USA to fulfill its future goals.  By preserving our culture and promoting patriotism in our youths today, the Efik heritage and tradition will continue to be a very important part of our evolving history.  Please visit our Donation page.